F.A.Q. page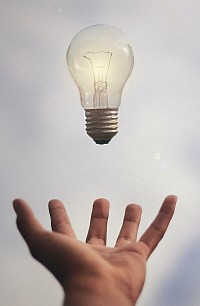 Frequently asked questions
I have 10k saved, can I start now?  - It is highly recommended that you review your finances to ensure you are not using funds that may directly effect your lifestyle or place you in fiscal distress. As minimal or unlikely that risk may be, it is your responsibility to acknowledge that trading does involve risk. This is intended to be a long-term basket and you are encouraged to take some time to get started when you are ready to begin. Please note Passive Progress will accept customers on a first come, first serve basis. Thank you for your patience.
Why is this system good for me?  - This service has been carefully designed to ensure reliability, a passive basket, and premium trust between Passive Progress and the client (yourself). This system had been developed in 2017 and not only continuously tested forward but also back tested in the forex market to 2012. That is a total market exposure of nearly 10 years and counting! In other words, it may be perfect for you!
What is Forex, how does it work?  - The foreign exchange market is a global decentralized or "over-the-counter" market for the trading of currencies. This market determines foreign exchange rates for every currency. It includes all aspects of buying, selling, and exchanging currencies at current or determined prices.
Why is the minimum 10k?  - 10k USD is the minimum amount because of system structure. 10k is necessary in order to hold multiple open trades while minimizing risk and maintaining reasonable margin sizing safely. In short, this means that this system doesn't function consistently with less.
This is passive, do I need to do anything?  - You are expected to understand terms and conditions, create &fund your IG brokerage account, and contact Passive Progress with your MT4 login. On a quarterly basis you will be expected bring your account balance back to 10k through withdrawal and distribute 25% of profit to Passive Progress to maintain service into the next quarter.
Is getting set up hard?  - Getting started is the most challenging part of this service but will ultimately depend on your individual computer and/or communication skills. Before we can make this a truly passive experience it is required that you set up with IG Trade US; this is vital because this brokerage is regulated across multiple countries, rated best overall broker 2021, has tight spreads, and a 24/7 customer support.